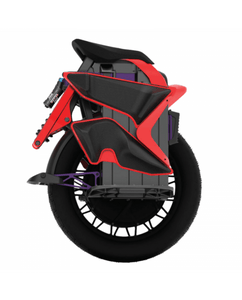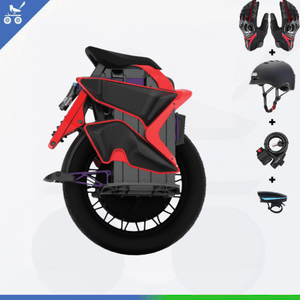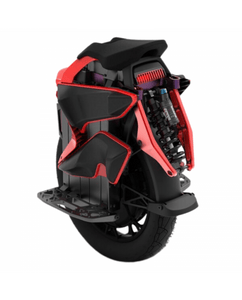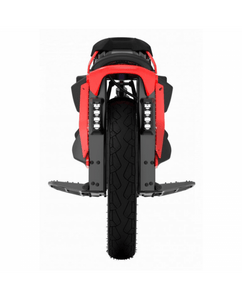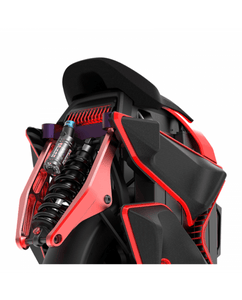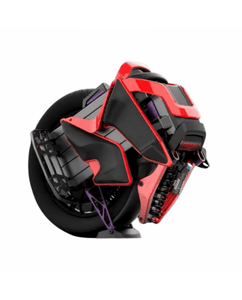 Kingsong S20 Eagle - 2220WH
€3.490,00
You benefit from free shipping for this order, enjoy!
---
Delivery 48-72h
2 Year warranty
Quality products
Secure payment
---
In advance
Expected delivery in March / April 2022
Discover the latest electric monorbook of the Kingsong brand, the KS S20!
General presentation :
Discover the new Kingsong gyrroroue:The Kingsong S20 Eagle.
Thanks to the experience of the S18, Kinsong has developed a more accomplished model: Kinsong S20 Eagle. A new wheel capable of supporting the most extreme conditions and guaranteeing Kingsong's unparalleled comfort.
In comparison, the S20 Eagle is larger by 23%, the battery capacity is lined and the more efficient suspension.
Technical characteristics:
The last model of the brand seriesKingsong Has many features that make it an upscale wheel.
The Kingsong S20 has a motor of 3300W. If the speed in the public space is still limited to 25 km / h *, the private ground speed is 70 km / h, for an incredible acceleration sensation.
The LG Lithium Battery Includes two packs of 1 100 whtotaling 2,200 WH. The standard charging time is 8 hours. I''autonomydeclared by the manufacturer is 200 kilometers. Kinsong has chosen to privilege all-terrain users, with wheels of 20 inch and an innovative and efficient suspension.
An asset florale for this electric monorboo that you will not find everywhere:
Aspeedof25 km / h*
Aautonomyup to200 km.
Onemotorof3300W
Slopeof40°
20 inch
Comfort and safety of the Kingsong S20
The POWERPADS are adjustable in height. The PowerPad is a cushion that supports your ankles and calves and adds stability to your acceleration and braking sequences. Regardless of the size of wheeled vehicles, the fact that they can be set in height is a real advantage for the comfort of driving.
The angle of the headlights can be set to 15 degrees depending on the inclination of the ground. The LED lights rear are equipped with integrated flashing.
Pedals clumped : Robust design, perfect for hanging shoes. You can choose different heights for pedals. Three heights are available.
The crutch Allows you to have your wheel parked anywhere.
Technical sheet :
Motor power 3300 W

Autonomy up to 200 km

Maximum speed up to 70 km / h *

User maximum weight 120 kg

Dimensions 69.3 x 58.2 x 33 cm

Weight 35 kg

Wheel diameter 20 "(50,8cm)

Inflatable wheel type

Lithium ion battery type

Battery power 126 v / 2220 Wh

Charging time approximately 8h (4h in dual load)

Tilt 40 ° slope

CE compliance, RoHS

Specificity Suspension. Front LED lighting with adjustable inclination. Integrated trolley. Double charge port. Adjustable pedals in height. Power pads adjustable in height. Rear light with turn signaling. Integrated crutch.
Notes for your Kingsong product:
In accordance with the legislation, we remind you that liability insurance is mandatory for this type of vehicle.
Distance acquired with a complete charge, a person of 70 kg on leveled road and a temperature of 25 ° C. Other conditions can affect this maximum distance. Some batteries can significantly have other results.
There are several factors to take into account when using this product. Among the most important: the rolling surface and the altitude, the weight of the user, the pressure of the tires, the driving style and the natural conditions (temperatures, hygrometry, wind ...). All these factors affect the speed and the maximum distance of the product. Therefore, each user will have his own results. Test yours.
Avoid reaching the recommended distance so you do not finish your walk.
Maximum speed (on private ground in France)
Its use is prohibited on public roads in France
Maximum speed acquired with a person of 70 kg.
Delivery in 48-72 hours
Offered on France for all our hoverboard, electric skate, electric bicycles, and other gyropods.
2 years warranty
A French sav made by our skilled skilled technicians, electric scooter, electric scooter or gyrror to ensure you reactivity and tracking your repairs.
Quality, our priority
All our components, selected for their reliability, are CE certified, RoHS, FCC. Lithium batteries of our electric scooters and bike are certified.
Boutique sur Lyon
We welcome you from Tuesday to Saturday from 10am to 7pm to advise you and make you try free electric scooter, an electric skate or an electric bike.
---