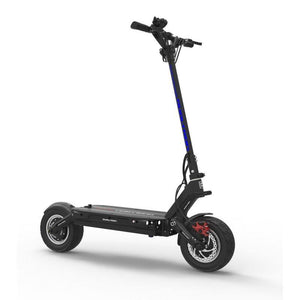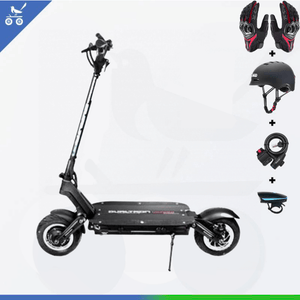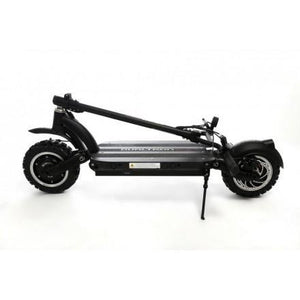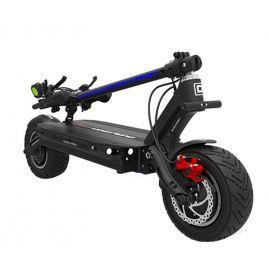 Dualtron Thunder electric scooter - 60V 35Ah
€2.990,00
You benefit from free shipping for this order, enjoy!
---
Delivery 48-72h
2 Year warranty
Quality products
Secure payment
---
News 2021:
- New folding system borrowed from Storm and Ultra 2.

- New double clamping ring, with a much larger pressure surface.

- New steering arm also borrowed from Storm.

- New generation controllers.
Minimotors Dualtron Thunder A perfect design:
TheDualtron Thunder electric scooteris the third generation of scooters in the Dultron range.
The quality of this model, like all the products of the Company Minimotors, does not arouse any complaint. The scooter dultron thunderpromises to be up to expectations. Powerful, elegant, stable, equipped with various systems that improve its performance. TheMinimoTors Dultron Thunderhas been designed to get you ever further, and always faster.
The Scooter Dualtron Thunder 85km / h in advanced speed:
TheNew Daltron Thunderis one of the most powerful and rapid electric scooters on the market. It begins to approach the performance of a scooter or a motorcycle.
Like all models Dultron, the Thunder is equipped with two engines, of 2700 W each. The total power developed by this double engine is 5,400 W, which allows this gear to roll up to a record speed of 85 km / h. We also find this model on articles interesting.

What would you use to have without autonomy power to enjoy it? Surely not much. Well, with the electric scooter dultron thunder, you have a powerful battery Lithium-ion 60 volts and 35 Ah LG. It allows you to browse 100 km thanks to a single charge. TheDultron thunderSo is quite suitable for long distances.

The Daltron Thunder electric scooter innovation:
TheNew Electric Scooter Dualtron Thunder of Minimotorsobviously presents several improvements on multiple points:
The tires of the Dualtron Thunder are tubeless (without air chambers), wide, stable, and measure 11 inches of diameter. Wheels therefore give more height and absorb shocks. This makes it possible to attack more serenely the rugged terrains.
TheDualtron Thunder electric scooteris equipped with a Double braking system, namely a brake hydraulic on the front wheel and a brake disk on the rear wheel. This braking is more efficient, ensuring excellent control and stability for driver safety. And considering the speed that can reach the device, as much as equipped with the best possible braking system.
The Daltron Thunder price, for whom and for which use:
More than a city, theDultron thunderis a scooter that finds its usefulness in all mobility situations. A large number of models exists and you can find Dualtron Thunder used, butAttention to copies.
Its wheels, power and usefulness make you can use it everywhere, and all day. Given the power and the open speed, theMinimoTors Dultron ThunderSuitable for adults, and precisely adults under 120 kg.
TheDultron thunderis a model ofhigh-end electric scooter. The price therefore reflects the exceptional qualities of this scooter. Find a model of Dualtron Thunder cheap is therefore difficult because it is an upscale model.
That
Thunder electric scooter of the rangeMinimootors
therefore a powerful performance and technology. By opting for this model, we make the choice of a high-end electric scooter, offering great power. Compared to other products in the same collection such as Dultron 3 or Dualtron Spider.
It brings significant novelties, even if it remains quite close to the Dualtron Ultra 2 electric scooter which is nevertheless a little different.
The scooter Dultron thunder is equipped with innovative technology Fingerprint, which allows a Digital fingerprint start. It offers autonomy that can climb up 100 km and a maximum speed of 85 km / h, insured by a double brushless engine of 5400 watts. Its 60V Li-ion battery is charged fully in 18 hours. His large wheels of 11 inches And its suspensions at the front and back guarantee road comfort. As for the lighthouses present, they allow to ensure safety, as is the technology of Hydraulic assistance disc brakese at the front and back.
Regarding the ergonomics of this model, it weighs a little more 43 kg and can withstand a load ranging up to 150 kg This makes it a possible good model for trucks. When unfolded, the skate measuring 123.8 cm long, 60.9 cm wide and 121.9 cm high. In folded mode, its width is reduced to 31.9 cm and its height at 54.3 cm.
The benefits of the Dualtron Thunder 2020 electric scooter:
The
Scooter of the Dualtron range of minimotors
has been entirely produced internally by the mark we can easily find a
Dualtron Thunder accessory
if necessary. Like a
fast charger
or one
Dualtron Thunder deck
. The latter represents a mix of power between power, aesthetics and advanced technology. Indeed, the new
PFLEX suspension system
and the latest generation hydraulic braking system are striking examples.
While it is true that this model represents a significant investment, however, it is necessary to draw attention to its many assets. This scooter is a vehicle in its own right, which will accompany its driver for many years. It adapts particularly to the initiates, who are looking for an ultra-efficient and comfortable craft.
The 60V35AH battery of the Minimotor Thunder Dualtron:
Among the advantages of this scooter, it must be noted first and foremost
Ultra powerful 60V battery
providing a
autonomy
Very important up to 100 km in conventional driving mode. The user thus has the opportunity to make great distances without the need to recharge the skate, which is a great positive point to multiply the long daily journeys.
During driving, It is possible to drive only with the back engine or with both engines.
Concerning Loading timeThis scooter is equipped with two load ports. It comes with a single charger but the buyer can acquire another to accelerate the load. Indeed, with the charger provided, it will be necessary to wait 18h So that the battery is full again! On the other hand, with a second loader, the time will be reduced to 9H And it is even possible to decrease it until 6am with a fast model.
Speed ​​and engine:
This scooter minimootors dultron Thunder is equipped with
Two 2700W engines
each, bringing the total power to
5400W
. Such a motor is used to classify Thunder Daltron
Among the most powerful electric scooters on the market.
The price of the Dualtron Thunder price is greater than 3000 € in new with a guarantee, it is not possible to have a dultron Thunder in less than 1500 € used. The tariff can be relatively high if we add to the Daltron Thunder Custom as a Magura brake for example.

The conduct of the Dualtron Thunder 5400W:
The
Thunder Scooter
is mounted on tires
Ultra-wide tubeless
, which offers great stability. The new 2020 range offers the same model in addition to the powerful
Dualtron Storm electric scooter
.
This scooter is also equipped with disc hydraulic brakes on each wheel, in addition to the engine brake. the ABS braking system greatly improves safety and prevents the wheels slip. We find a LCD screen On the handle of the skate to control the speed, the battery level as well as the ignition of the device.
It is possible to have Dualtron Thunder accessories like the saddle or fingerprint.
The handle of the skate is foldable to be able to store it more easily. One LED lightingAnd a stop light are set up at the front and back of the model to allow you to move serenely at any time of the day and night.
I'ergonomics Has been put at the center of this high-end product because the platform folds to facilitate transport. In addition, a crutch presents on the model allows it to stand up.
Characteristics :
| | |
| --- | --- |
| Folded length | 123.8 cm |
| Folded height | 54.3 cm |
| Unfoldable length | 123.8 cm |
| Unfolding height | 121.9 cm |
| Unfoldable width | 60.9 cm |
| Weight | 43.4 kg |
| Fuel type | Electric |
| Max speed. | Bridée at 25 km / h (85km / h on private land) |
| Power | 5400 W |
| Lighting | Led |
| Max charge supported | 150 kg |
| Brakes | Electric + 160mm discs |
| Stop | Yes |
| Tire | Tubeless 11 inch 3.5 bar |
| Battery | LI-ION 60V 2,1KW 35Ah |
| Complete charge time | 18h |
| Slope | 35° |
| Starting by digital borrow | Yes |
| Abs | Yes |
A quality service at your disposal:
For any product purchased at Pie Technology, you benefit from our quality-quality service for 2 years.
We have anrepair workshopand an understanding to meet any request. You can reach us by email, phone as well as in our shops.
* Pack offered for any purchase at the indicated public price. Not valid if use of a promotional code.
Delivery in 48-72 hours
Offered on France for all our hoverboard, electric skate, electric bicycles, and other gyropods.
2 years warranty
A French sav made by our skilled skilled technicians, electric scooter, electric scooter or gyrror to ensure you reactivity and tracking your repairs.
Quality, our priority
All our components, selected for their reliability, are CE certified, RoHS, FCC. Lithium batteries of our electric scooters and bike are certified.
Boutique sur Lyon
We welcome you from Tuesday to Saturday from 10am to 7pm to advise you and make you try free electric scooter, an electric skate or an electric bike.
---